The Eganville and District Seniors' Centre is honoured to provide home support services, as well as additional services for seniors and disabled individuals.
ABOUT HOME SUPPORT SERVICES:
These services promote a healthy lifestyle by allowing seniors to maintain an independent lifestyle and continue to live in their own homes. Volunteers work diligently and selflessly to provide these services.
Individuals who live in Bonnechere Valley, North Algona/Wilberforce, the Bromley portion of Admaston/Bromley and the Algonquins of Pikwakanagan are eligible to receive home support.
To request services, or to learn more about available options, please contact us through telephone at (613) 628-2354, or by dropping in at the Seniors' Centre (see sidebar for an address, map and directions) on weekdays between 9:30 am -4:00 pm.
OTHER SERVICES: 
Meals on Wheels: This is a wonderful service that provides hot, nutritious meals to local seniors. A local caterer prepares the meals, and friendly volunteers drop them off to clients. This lunch service is available every Tuesday and Friday in Eganville, Douglas, and Golden Lake. However, arrangements can of course be made for individuals who may live outside of these regions. Clients pay a portion of the cost of the meal, which amounts to $7.
Frozen Meals: EDS also provides reasonably-priced balanced frozen meals. There are more than 25 options available and all are easy to heat in a microwave or regular oven. Low cholesterol, diabetic, pureed and salt-free meals can also be ordered. The cost is $6.
Printable Frozen Meal Order Sheet 2019
Telephone Assurance: The Eganville and District Seniors' Centre is pleased to provide a telephone service for seniors. There is a group of dedicated volunteers who make regular calls to local seniors in order to ensure that they are safe and secure within their homes, as well as to share information about special events and local news.
Home Maintenance: It is always nice to have some help with household tasks and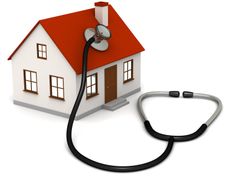 chores. EDS can help seniors get connected with local service providers to assist with housekeeping, grass-cutting. snow shoveling or home maintenance. The home owner is responsible for paying the businesses directly.
Transportation: Fortunately, the Eganville and District Seniors' Centre also provides transportation for seniors who need it. Volunteers can provide transportation for appointments, groceries, shopping, banking, or social events. The senior is responsible for paying a nominal fee to the driver. The price is dependent upon how far an individual needs to travel, and how many stops that they need to make.
Information and Referral: Sometimes unforeseen circumstances befall individuals, and legal or professional help is necessary. Since this is not always simple to navigate, the Eganville and District Seniors' Centre assists seniors by providing information on a variety of issues, and can promptly forward them to the correct services that they need.
Taxes: EDS also provides help for seniors during tax season, to ensure that taxes are filed appropriately and that seniors get the most of their benefits.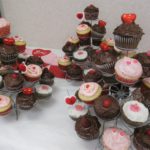 Diners' Club: Every month, the Eganville and District Seniors' Centre hosts an event to remember. A nutritious luncheon takes place, alongside an entertainment program or a visit from a guest speaker. This is a great social and educational opportunity for all, so transportation can be arranged if needed. There is a nominal fee to attend, but the fun is free, and the memories are priceless!
Support Groups: Everybody goes through hard times and tough challenges. The Eganville and District Seniors' Centre provides support groups for Diabetic Support, as well as Overeaters Anonymous. If other support groups are desired, we can help to connect you with other resources.
Workshops: Enjoy many workshops that focus on a wide variety of topics, namely:
physical fitness
nutrition
mental health
crafts